Chaya is my baby. She's a year and a half old. I adopted her from the SPCA. She's a snuggle bug. She loves to cuddle with me in bed. She likes to run around my apartment going, "Chirp, chirp."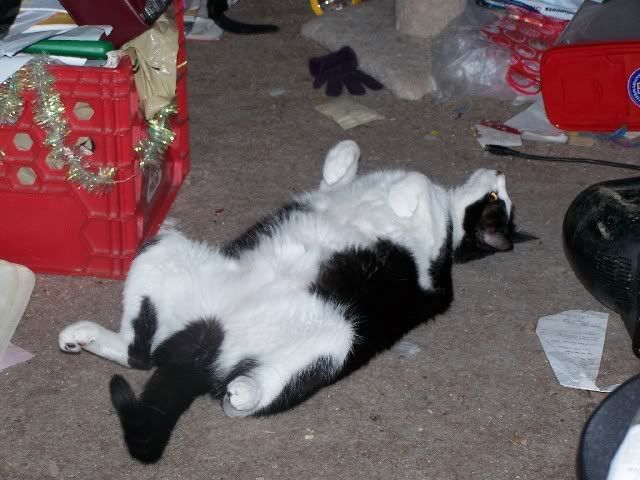 Poupée, also known as Grey-Grey, is my rescue kitty. She's a Persian and is around nine years old. Her previous people let her live in the parking lot of the apartment building where I live. My now departed cat Puff invited Poupée to come live with us. Poupée had to get shaved recently because her fur gets badly matted.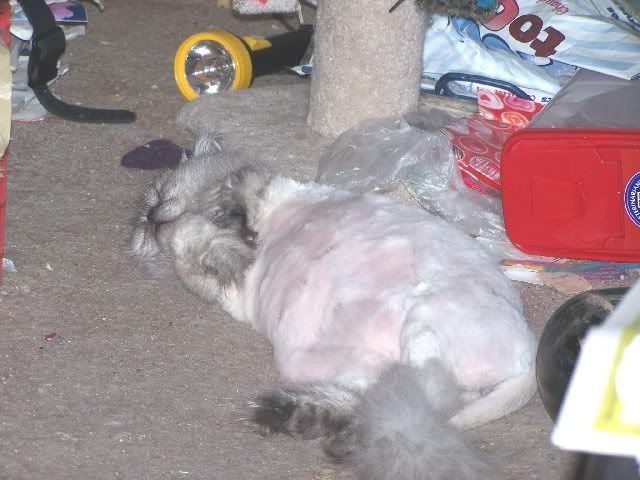 Calli, also known as Callimonster, is my oldest kitty. She's ten. She's a tortoiseshell-tabby. She's a very happy cat who will purr if I just look at her. She sleeps at the foot of my bed every night. She's not a very cuddly cat, but she likes to be near me. Here Calli demonstrates the adage, "All boxes must contain a cat as soon as possible."