Hello! Where to start, well I have four ferrets, two cats, and a dog. I love them all. My four ferrets are free roam fun little monsters, all boys, Chubby, Tiny, Fonzi, and Mystic. All of my ferrets were adopted. They are carriers of a disease ADV, which is cHellontagious to other ferrets, so I offer sanctuary to any ferret whose test is positive. The only other alternative for them is euthanization in most cases.
My cat Hex is a 9 year old rescue from the Humane Society. He mostly enjoys his window seat and to be left alone to nap. The occasional cat nip is okay too.
Last but not least is my shih-tzu wicket. He's just over a year old and the cutest little guy I know. His best friend in the whole world is my deaf ferret Fonzi. He also enjoys his wubba kong, pig ears, and doggie parks.

Pictures...


This is tiny.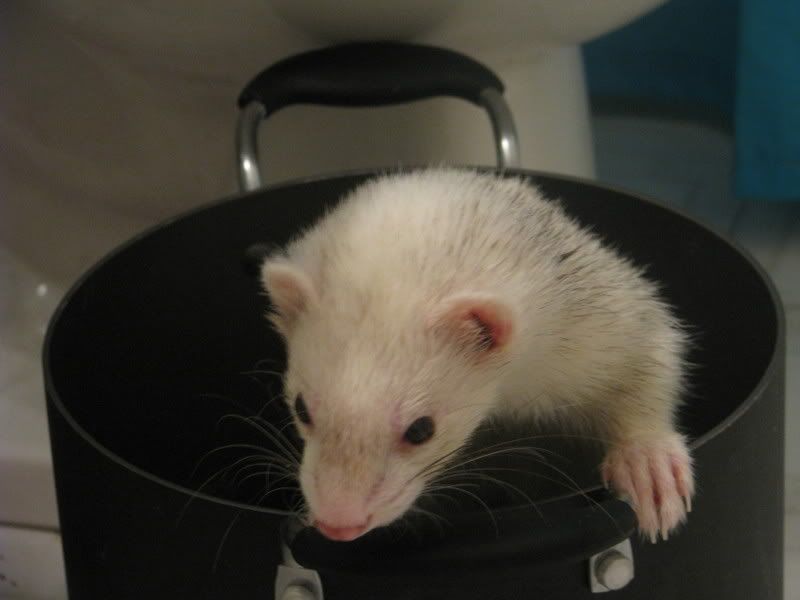 Tiny is my camera whore.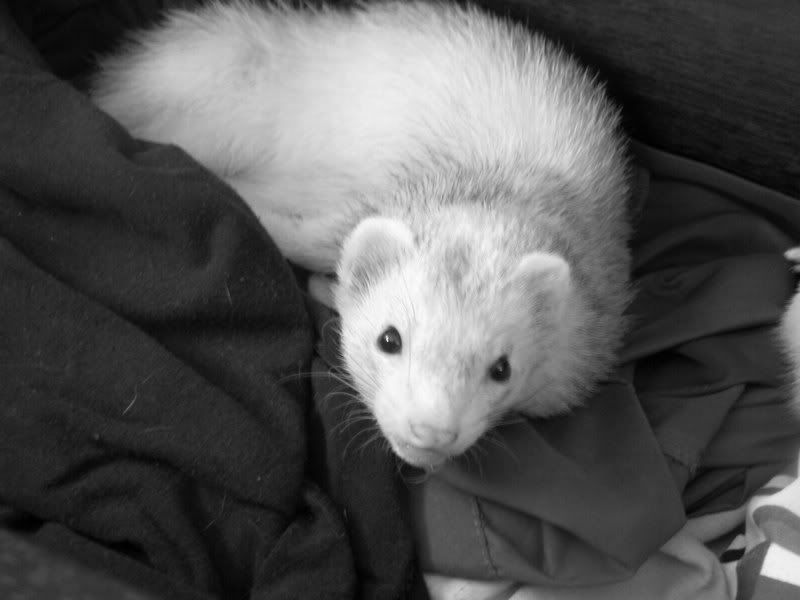 Chubby. He's our oldest and the alpha of the group.



Wicket as a tiny puppy. He's about 3 months old here.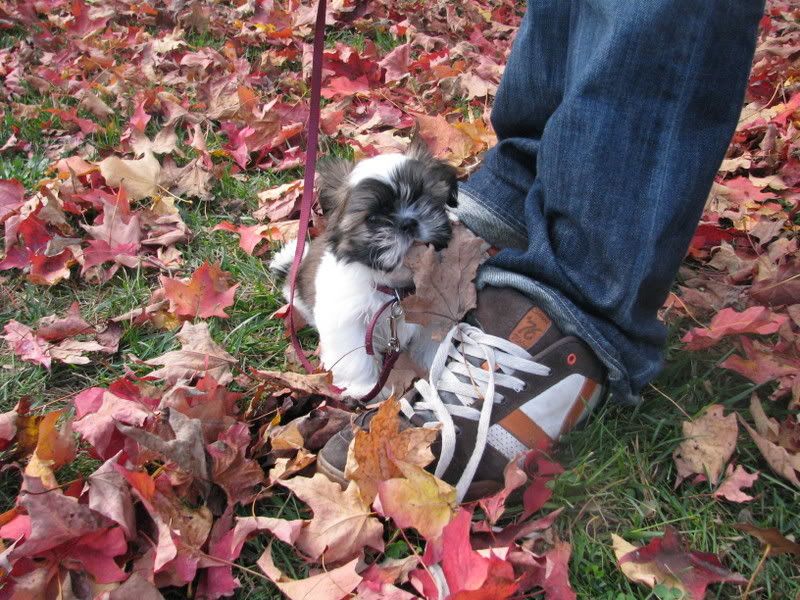 Fonzi.



The Hex and Mystic are missing from my photos. I just don't have my photos of them uploaded on this laptop. Thanks for looking!